Ag-Tripost
Ag-Tripost is a quality organic alternative to timber posts. Exclusive to Ag-Steel, this product was developed as a labour-efficient solution for retro-fitting into an existing orchard. Designed specifically for New Zealand's unique horticultural landscape, our team of experts can provide you with the specifications you need for optimal growing support.
BENEFITS
Easy installation
No heavy machinery required. Ag-Tripost can be installed by one person using a battery-powered hammer drill.
VARIABLE HEIGHT
Available in 1.8m, 1.85m and 1.9m lengths (Measured to the underside of the Ag-Beam).
No post hole required
Ag-Triposts are secured in place on top of the ground by three steel pins.
Lightweight
Strong steel solution to timber posts.
Organic solution
Ag-Tripost is an organic steel alternative to timber posts. This steel solution minimises insect and fungus accumulation.
Strong fixing point
Fixed to Ag-Beam using 12×20 Ag-Fix screws.
Strong grade steel
Manufactured from strong grade 310 (min 310 mpa) steel.
Superior protection
Z450 galvanised coating provides superior weather protection.
Ag-Tripost products are made exclusively in New Zealand by Ag-Steel, a division of Industrial Tube Manufacturing.
AG-TRIPOST RANGE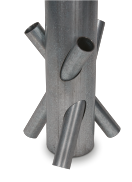 Ag-Tripost
AVAILABLE MEASUREMENTS:
All Ag-Triposts are supplied with three 22mm diameter x 600mm long galvanized steel pins. Ag-Tripost height measurement is from ground level to bottom of Ag-Beam.
SUPPORTING PRODUCTS
Install your Ag-Tripost with our superior screws:
12x20mm Hex Metal Screw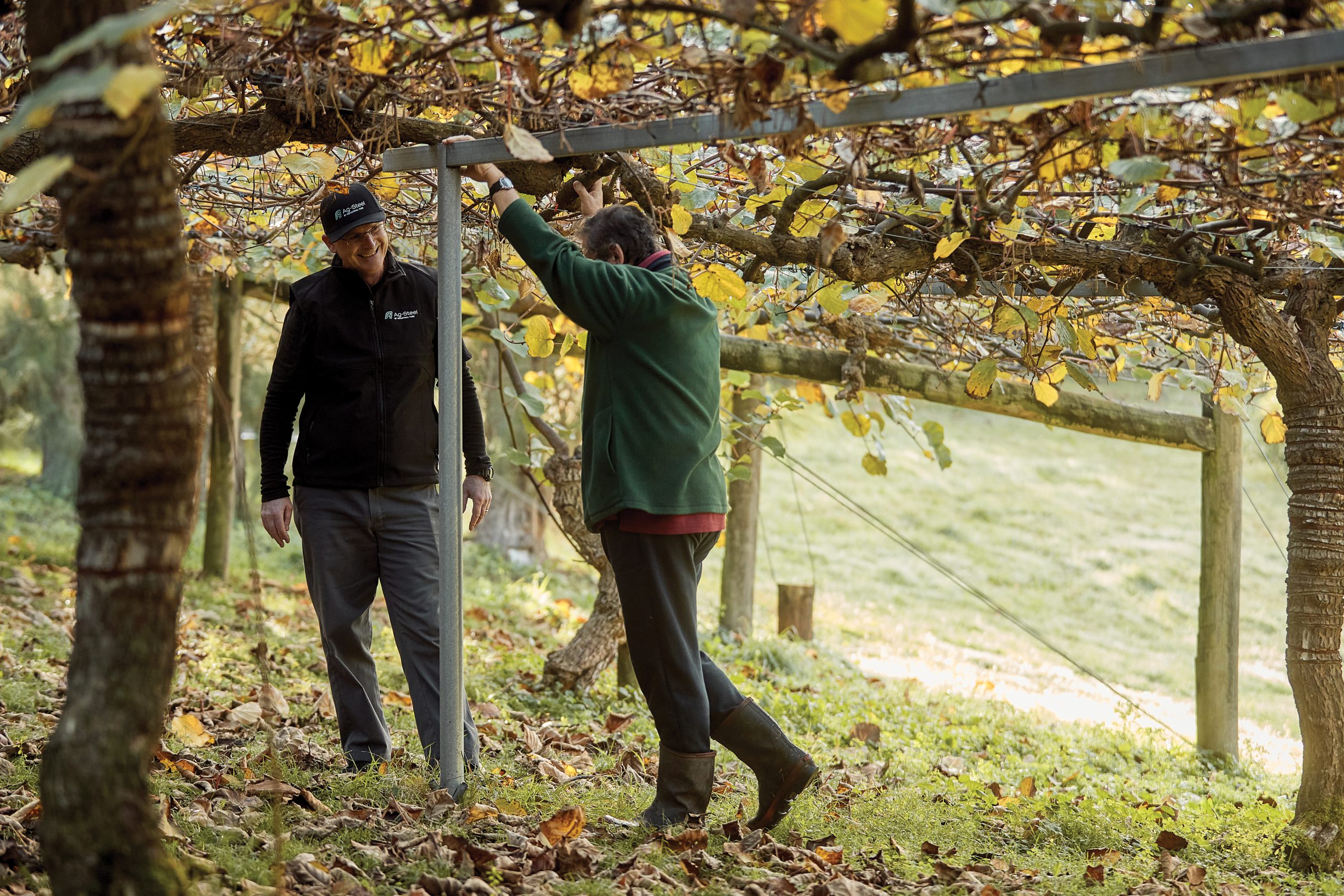 To find out more about what makes Ag-Steel products the leading choice for New Zealand's horticultural industry, contact our team today.
CONTACT US