Horticulture – it's synonymous with New Zealand, and Ag-Steel's range of products has been supporting the growth of one of our country's most valuable export commodities for more than 30 years.
Revolutionary in design, manufacture and product delivery, Ag-Steel provides New Zealand's horticultural industry with something that little bit extra – customer service and product expertise worth its weight in gold.
Ag-Steel's suite of products give New Zealand's horticulturalists organic friendly alternatives to timber, easy and efficient systems designed to consistent specifications, and a genuine focus on delivering to customer needs in the best way possible – the New Zealand way.
Speak with our specialist Ag-Steel team today for expert advice on the best products for your horticultural needs.
Grow with ease, grow with Ag-Steel.
PRODUCT RANGE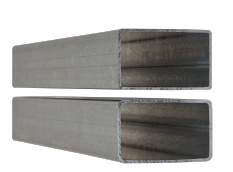 Ag-Beam
Ag-Beam is the leading solution for New Zealand's kiwifruit industry.
FIND OUT MORE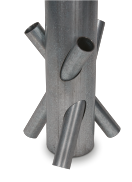 Ag-Tripost
Ag-Tripost is a quality organic alternative to timber posts.
FIND OUT MORE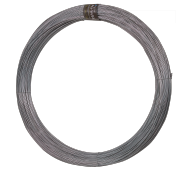 VIEW OUR FULL
PRODUCT RANGE
VIEW PRODUCTS
Which Ag-Steel product is right for you?
Whatever your growing needs, we've made getting the right Ag-Steel product to support them easier with our top tips to purchasing. Download it today.
Read More
"We installed Ag-Steel's Ag-Tripost product as an alternative to wooden posts for the first time in 2018, on a kiwifruit orchard in the Bay of Plenty. With the price of wood products rising, we found the Ag-Tripost a cost-effective alternative to wooden posts, with savings on time, machinery and labour. The beauty of the product is that it eliminates the use of machinery, the installation is simple, efficient and quick."
DARRYN MAGUIRE - Fencing Worx Bop Ltd
"Using Ag-Triposts for an intermediate row provided the perfect solution - no withholding period, no down time or mess, and quick and easy to put up."
BRUCE BAGGENSTOS - Orchard Owner
"We've been using the Ag-Pole system for a few years now and we're impressed with the product's performance. The customer service we receive from the sales staff at Industrial Tube is great. The product is innovative, always arrives on time and to specification - which is really important."
DANIEL AND MARINA STRONG - NetPro Hawkes Bay Ltd
To find out more about what makes Ag-Steel products the leading choice for New Zealand's horticultural industry, contact our team today.
CONTACT US